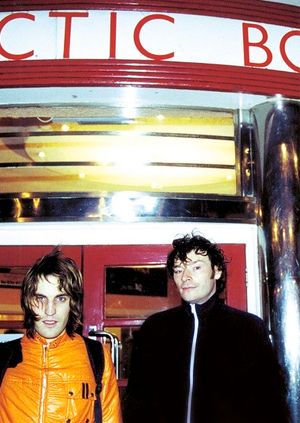 Boosh Exhibition Launch Party
20th Oct 2016 9pm - 12am
Add to Calendar
Event Details
'The Boosh Club' will be coming to The Book Club this Thursday October 20th.
This exhibition will feature unseen photography from designer, photographer and cast member Dave Brown (pictured) of The Mighty Boosh (AKA Bollo), and illustrations from Noel Fielding. It will also feature additional selected works from Ivana Zorn, Andy Hollingworth, Mr Bingo and Jake.

Curated by Liat Chien
Come join us for the launch party from 9:00pm, to be among the first to see the exhibition as our DJ spins Boosh-related party tunes and you can be the first to try our new Boosh-themed cocktails ' Shamen Juice' and 'Nanageddon'
Price: Free Entry*
*Please be aware that we are expecting launch night to be very busy.Dressing up highly encouraged and in the event of queues, priority will be given to anyone dressed up.
The Boosh Club is a free exhibition running at The Book Club in Shoreditch from Oct 20th – Jan 29th
For more info: http://www.wearetbc.com/visual-art/mighty-boosh-exhibition/
The Mighty Boosh
The Mighty Boosh, was initially produced as a stage show for the Edinburgh Fringe, then a radio series for the BBC, before going on to obsess cult TV audiences in 2004 with its surreal brand of comedy. The world of the Boosh was underpinned by the drastically opposed, but hopelessly inseparable Howard Moon and Vince Noir and punctuated by the genius of characters like Old Gregg - a hermaphrodite merman with a penchant for Baileys and The Crack Fox, an ex-Cambridge resident that came to London to 'get off his tiny face in a gay bar' but ended up on the streets of Dalston, begging for cheese.
Dave Brown has been part of The Mighty Boosh since its conception in the late 90s. Over the years he has been involved in many aspects of the show from designing DVDs, books and merchandise to choreography, music and playing many characters in the show itself, most famously Bollo, the Gorilla but notable other cameos include 'Naan Bread'. Dave's also had a camera in his hand from day one of the show and his photographs of fellow cast members and good friends provide a unique insight into the intriguing world of The Boosh.
Join the Facebook event
here
.