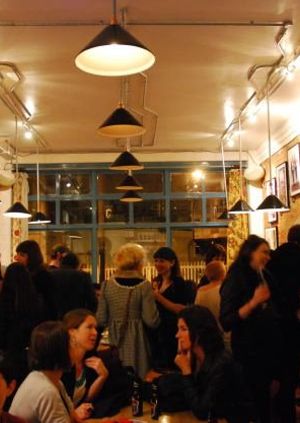 London Spelling Bee
3rd Oct 2016 7pm - 9pm
Add to Calendar
Event Details
Can you spell "gonorrhea"? Can you use it in a sentence?

Yes! This is the original (now famous) adults only London Spelling Bee. The hilarious night will consist of various rounds of words and their meanings – each more difficult than the last. You can expect anything from Queen's English and the Oxford Dictionary to profanity and the Urban Dictionary.

How it works:

Everyone reading will get a number.
Your number will be called out and you will jump on stage and be given a word to spell.
You can jump in and spell it straight away or ask for the meaning, origin or to have it in a sentence to help you out.
If you answer correctly you will go onto the next round.
If you answer incorrectly you get to hang out and enjoy the madness.
There will be various rounds of spelling - each round more difficult than the last until we find a winner!

Tickets are at a flat rate whether you would like to compete or just watch and laugh your head off for moral support. Either way it will be HILARIOUS!

There WIIL NOT be tickets at the door – so grab them as soon as you can!

Time: 7pm - 9pm
Price: £5
Grab your tickets here.