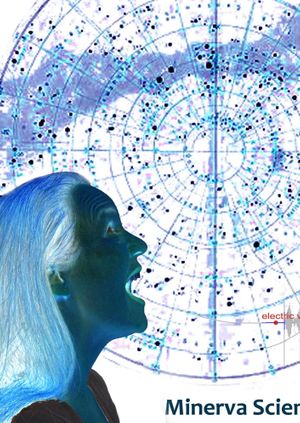 Superwomen of Science - Minerva Scientifica
1st Aug 2016 7:30pm - 8:30pm
Add to Calendar
Event Details
We'll be hosting hosting this FREE LONDON PREMIERE before it heads off to
The Edinburgh Fringe. Theatrical Virtuosa Frances M Lynch highlights outstanding achievements by female scientists through music ancient and modern.

with music ancient George Frideric Handel, Hildegard von Bingen
and modern Cheryl Frances-Hoad, Kate Whitley, Lynne Plowman, Karen Wimhurst Shirley J Thompson andFrances M Lynch
A collage of cutting edge contemporary music for solo acapella voice juxtaposed with ancient music and the recorded voices of scientists, historians, composers and members of the public relating topical tales of women scientists.The performance takes the audience on a scientific journey with smatterings of wit and humour and lashings of gorgeous music.
Frances sings spectacular stories of women whose pioneering work has transformed all our lives.
Time: 7.39pm - 8.30pm
Price: Free
Book your spot here.