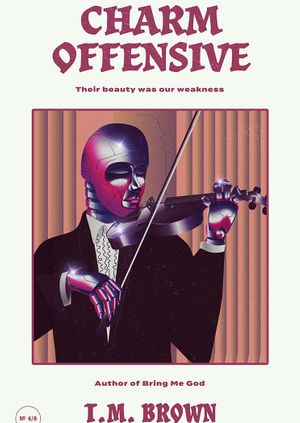 The Future Was Big: An Exhibition by Toby Melville Brown
21st Nov 2019 6pm - 11pm
Add to Calendar
Event Details
In his debut London exhibition at The Book Club in Shoreditch, British illustrator Toby Melville-Brown presents a series of artworks inspired by our changing notion of 'The Future', with a collection of billboard sized prints in the style of 1970s sci-fi book covers.
The exhibition, curated by Liat Chen, will explore how popular culture's idea of 'The Future' has changed, from the 70s (which imagined sprawling space stations, exotic planets, and sinister creatures) to the one we perceive now, which is more concerned with the implications of a life tied to a screen and major ecological damage.
Toby said: 'The future of the 70s obviously wasn't without its concerns. Unemployment, the threat of Russia, a fractious relationship between UK and Europe. There are certainly parallels with today. But there's something to be said for the theatrical possibilities of space. Something that seems understandably ignored in today's climate. But I believe some positive imagination would be good right now.'
The artworks themselves are playful and delight in the escapism of the past, depicting colourful and exotic worlds, that typified what many describe as the golden age of Science Fiction. The fictional premise behind each one however, is permeated with our current anxieties of tomorrow.
Like the iconic book covers designed by the illustrator Chris Foss, each artwork consists of an evocative title, an outlandish illustration and the bold type of its creator. As such, Toby Melville-Brown becomes T.M. Brown. His depictions include intergalactic forests, Martian furniture, and worryingly cultured robots. All of which is undoubtedly a love letter to a time before, to when The Future Was Big.
Toby is collaborating with authors to create stories behind each book cover. For example; 'The Forest That Fled' envisages a world after years of deforestation, where the spirit of fallen trees conspire and warn forests throughout, of their impending danger. One forest in particular takes action and gathers an energy unknown to the humans, to launch into space, in search of a better environment. The story considers the shame of the human bystanders, who realise that their economic and biological reliance on trees is likely the start of a mass exodus from Earth.
Toby said: 'In my work, the future is about wondrous possibilities. There are the prog artists from the mid 70s, such as Roger Dean, that my Dad (a painter) used to emulate. He had a decent collection of the science fiction books that those guys illustrated. I recall being really taken by those covers. Each a small window into expansive imaginations.'
'I wanted my covers to invite that same level of escapism. Another premise is about a collection of robots that learn to write symphonies and paint masterpieces, in order to lull their creators into a false sense of security. So there's fantasy with an echo of real world concerns.'
Private View
The sci-fi themed private view launch party on 21st November will include a performance of the specially made soundtrack, all very much in the vein of interplanetary escapism, with complimentary drinks for attendees by Estrella.
Collaborators
To bring the event to life, Toby has invited a range of specialists who share in his preoccupation for the future. An audio collaboration with Alps 2, stemmed from a desire to create a soundtrack, as so much of the project's inspiration was linked to the soundtracks and prog albums from the late 1970s. Alps 2 are a Manchester based outfit bringing together multi-instrumentalists and DJs from opposite ends of the UK. Two writers of contrasting backgrounds have bought their unique insights to the artworks by writing synopsis and taglines for the most elusive works. Katie Beswick is a writer and academic from London, currently working at the University of Exeter where she writes about art, performance and street culture. Daniel Fraser is a widely published poet, author, and scholar of literature, film and philosophy. His work has appeared in: LA Review of Books, Aeon, Irish Post, Acumen and Mute Magazine among others. Global distributor Everpress have collaborated with the artist to produce merchandise to accompany the artworks.