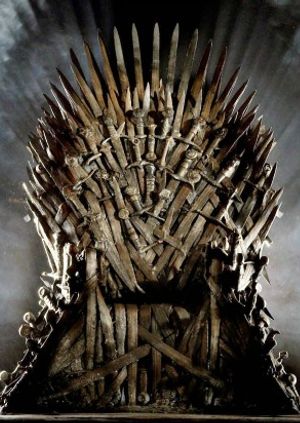 Game of Thrones QUIZ
14th Apr 2019 6pm - 11pm
Add to Calendar
2019-04-14 18:00:00
2019-04-14 23:00:00
Europe/London
Game of Thrones QUIZ
Join us the Sunday before Game of Thrones begins its final season for a day of talks, panels, screenings, quiz and more celebrating the cultural legacy of a series that has defined event television for almost a decade. The conference will be a space for fans, writers and experts to convene in mutual celebration and speculation; a great way of getting ready for the final visit to Westeros. EVENING QUIZ (doors from 6pm), a fiendishly difficult, winner-takes-all quiz challenging your Game of Thrones knowledge (TV only, I'm afraid) along with themed cocktails and a great atmosphere. Cosplay encouraged, not required!GET YOUR TICKETS HERE https://thebookclub.eventcube.io/events/17598/game-of-thrones-quiz
100 Leonard Street, London, Greater London, EC2A 4RH
Event Details
Join us the Sunday before Game of Thrones begins its final season for a day of talks, panels, screenings, quiz and more celebrating the cultural legacy of a series that has defined event television for almost a decade. The conference will be a space for fans, writers and experts to convene in mutual celebration and speculation; a great way of getting ready for the final visit to Westeros.
EVENING QUIZ (doors from 6pm), a fiendishly difficult, winner-takes-all quiz challenging your Game of Thrones knowledge (TV only, I'm afraid) along with themed cocktails and a great atmosphere.
Cosplay encouraged, not required!