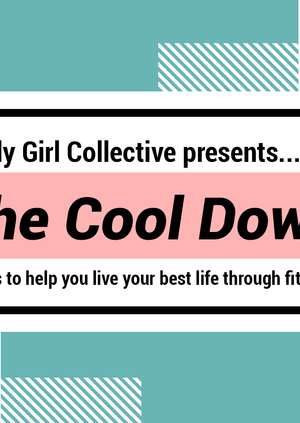 Fly Girl Collective presents The Cool Down
4th Feb 2019 7:30pm - 9:30pm
Add to Calendar
Event Details
Wanna level up in 2019? Join the Fly Girl Collective for a series of inspiring, knowledge-sharing talks with experts and influencers from the health and fitness scene. From workouts and self-care to nutrition and wellbeing, you'll discover how to live your best life and more – so if you're keen to shake up your regime, be fly and connect with a dope tribe, come along to this motivational kickstart to your week. And don't forget your notebooks!
(Proceeds for The Cool Down will go to You Make It, a charity which runs enterprise programmes to empower young, marginalised unemployed women, largely from BAME backgrounds)

Tickets available at https://billetto.co.uk/e/the-cool-down-tickets-324463
February's topic: Self-Care with…
Sanchia Legister
Sanchia unapologetically shows up in the world as a runner, yoga teacher, energy giver, public speaker and space holder. With over 10 years of experience mentoring young people and working in drama, directing and facilitation, Sanchia is now known for her popular underground Yogahood and Gyal Flex (yoga and meditation) classes and movement. Instagram: @misssanchialege Twitter: @MissSanchiaLege
Amaeze Madukah
Amaeze is a Registered Associate Nutritionist. As well as individual consultations, Amaeze also works with bigger audiences for both private and corporate clients. With a master's degree in clinical nutrition she encourages people to foster a healthy relationship with food and is on a mission to make health clearer and accessible for all. Instagram: lifes_recipe. Instagram: @lifes_recipe Twitter: @lifes_recipe
Winnie Awa
Winnie is the co-founder of antidotestreet.com, a leading online destination curating the world's best products for afro, curly and multi-textured hair. Passionate about changing the status-quo in the underserved black hair industry, Antidote Street has today become home to over 20 brands and serves customers across the UK, Europe, Middle East and beyond. Instagram: @Antidotestreet Twitter: @Antidotestreet
Launched in 2018, Fly Girl Collective is a London-based fitness community on a mission to challenge the status quo and inspire BAME women to live their best lives through fitness. The Collective has been featured in Time Out, Dose, The Dots and Stylist Magazine and offers running sessions, meetups and events around the capital.